I publish the SEO reports of the past month in the current month. I have started this practice to showcase my achievements.
Let's start for May 2021 Search performace report.
Google Performace Report May 2021
Here is the screenshot of the performance report directly coming from Google's Search console for May 2021.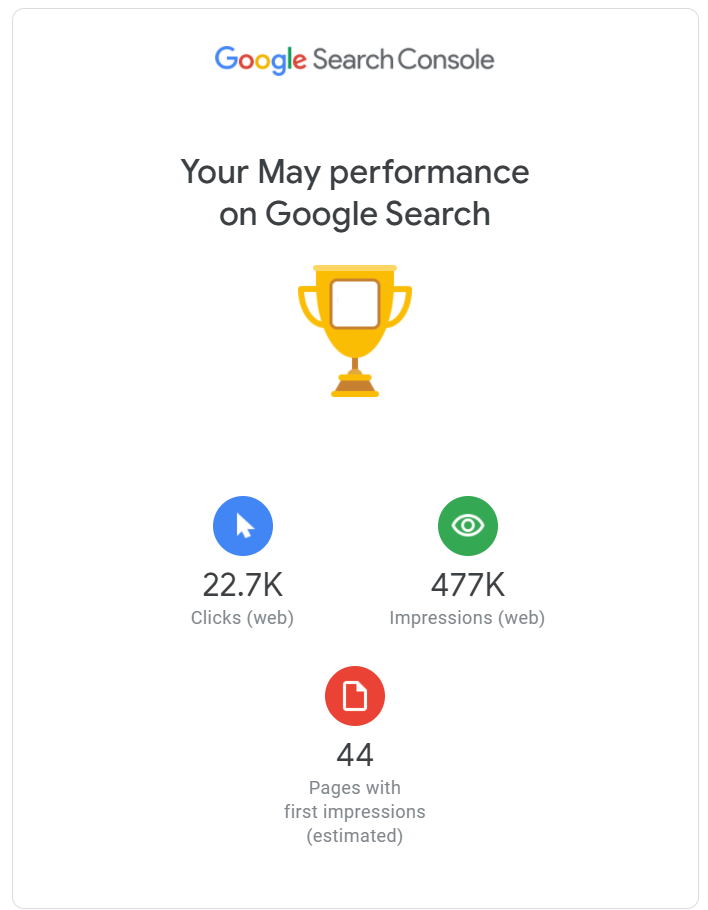 Website URL: Confidential
Client Niche: Confidential
I have generated over 22,700 Clicks with around 4,77,000 web Impressions on both desktop and mobile search.
The CTR i.e. Click Through Rate was 2.5% which needs to be pushed more. Aiming for 3% for June 2021.
The average position for keywords (also known as keyword positioning or keyword rankings)was 12.1, Not bad but can be improved. Aiming for 11 for June month.
The website has generated 117 orders with 2.65% of conversion rate. This is pure business coming from Google Organic search for my client.
And he's super happy about that.
Geared up for June 2021.
Google has rolled out June 2021 Core Update, Will be checking the website pages to see what impact it has made on my client's website.
Bit scared of Google updates as they are unpredictible most of the time.
If you are looking for SEO help you can get in touch with Suresh and achive this kind of results for your website too.
Thanks for reading.
Regards,
Suresh